Headquartered in the heart of Southeast Asia, but with operations spanning every one of the world's continents, Minor International (MINT) is uniquely placed to have a global perspective of the world's hospitality and restaurant industries.
Bangkok-based MINT focuses on three core business sectors: hospitality, restaurants and distributing lifestyle retail and fashion brands. The company's Minor Hotels division operates 529 hotels under banners including Avani, Oaks, Marriott, Four Seasons, St Regis and Radisson Blu in 55 countries, with 60 per cent of its revenue coming from Europe. Key growth markets include the Maldives and Africa.
The company's second arm, Minor Food, is one of the largest casual-dining and quick-service-restaurant (QSR) companies in Asia with more than 2200 outlets operating in 27 countries worldwide under 44 brands. Those brands include The Pizza Company, The Coffee Club, Riverside, Thai Express, Swensen's, Sizzler, Dairy Queen and Burger King.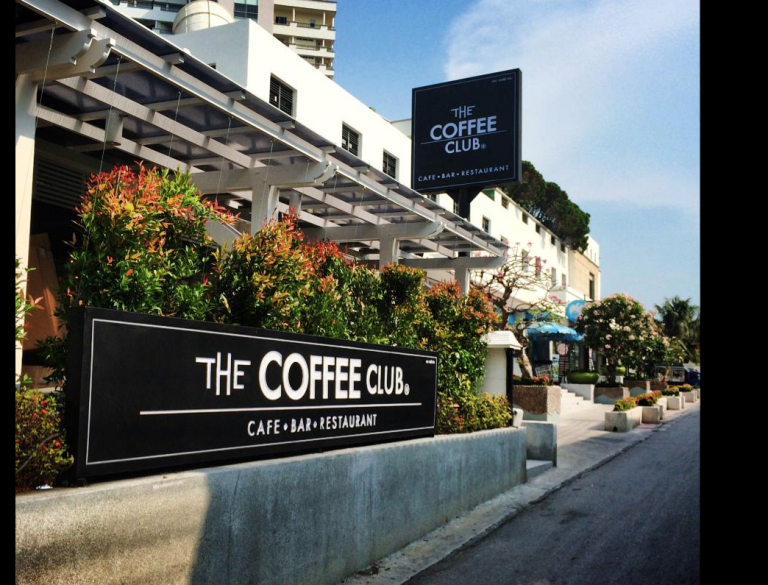 Its third division is distributing lifestyle brands including Bodum, Bossini, Brooks Brothers, Charles & Keith, Esprit, OVS and Zwilling J A Henckels in Thailand. In an exclusive interview with Saladplate, Chaiyapat Paitoon, deputy corporate CFO & head of strategic planning at Minor International, talked about the group's hospitality and food businesses and how the company is responding to opportunities in new markets and challenges in its traditional countries of business.
In 2018, Minor paid €2.5 billion to acquire Spanish-headquartered NH Hotel Group, which operates some 380 hotels across Latin America and Europe, tripling the Thai company's hotel network.
Paitoon says Minor Hotels' challenge during the next two years is to remain agile and able to move fast after it has grown into a much larger organisation.
"As such, operational efficiency and value creation are among the top priorities for us. We continue to work on the integration and joint plans with NH Hotel Group and they have been progressing as expected."
This month, NH announced it will take over operating a portfolio of eight high-end hotels with a total of 1115 rooms in prime locations in Italy, France, the Czech Republic and Hungary, which formerly operated under the prestigious Boscolo banner. The hotels will be rebranded to MINT and NH brands, including Anantara and NH Collection, following extensive repositioning work during coming months.
Paitoon says the company is committed to continuing expansion and looking for opportunities, despite sluggish economic conditions in some parts of the world.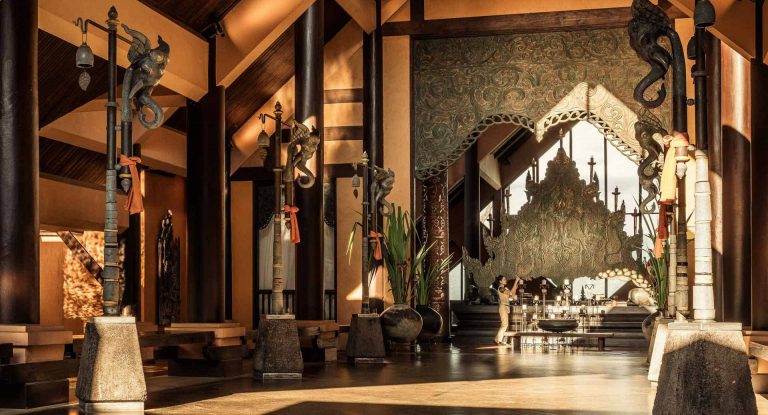 He says the company believes a global recession remains a risk, although chances appear unlikely right now. "A global recession will impact global travelling and tourism, which will impact our hotels business. Nevertheless, we anticipate that people will continue to travel, but may be more cautious and selective. As we have a diversified portfolio with presence in Asia, Australia, the Middle East, Africa, Europe and Latin America with brands from the luxury segment all the way to the midscale segment, we will be in a good position to accommodate our customers." While Thailand remains a global top-tier tourist destination, and has three cities – Bangkok, Phuket and Pattaya – in the top 10 destinations for overnight international arrivals in Asia-Pacific, the company has seen a widespread slowdown in consumption in past years.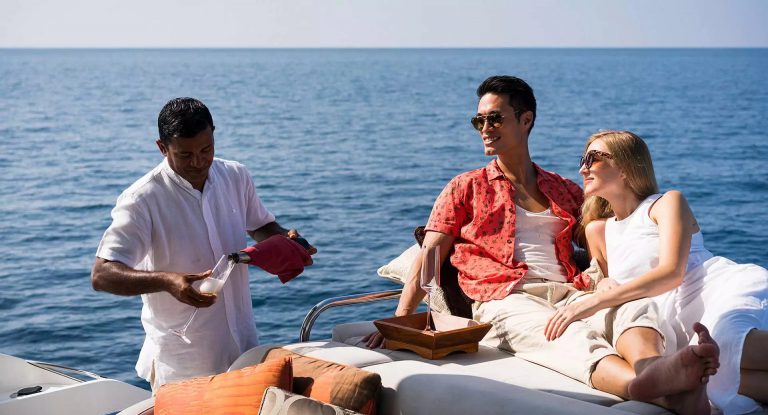 That softening market is driving a transformation process for Minor Food.
"We are putting extra effort to remain top of mind among consumers and strengthening our digital capabilities, [so we are] ready to reap the benefit when the environment becomes more conducive," says Paitoon.
One of the advantages of operating across multiple markets is that when one geographical area is facing challenges, others are thriving.
"Our [hotel] business in Europe continues to perform well. Our properties are in the extremely hard-to-replicate urban city locations in main European gateway cities," he says.
"The African tourism sector is booming, growing at an above-average rate. However, most of the travel activities in this region are still dominated by domestic and regional travellers. One of our aspirations is to help promote African destinations and bring more international travellers into this vast potential market."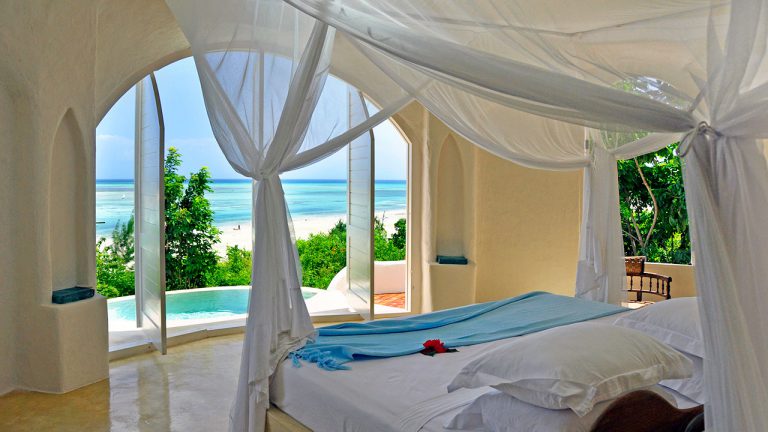 China is expected to be one of the company's major growth drivers in the future, thanks to its growing middle class and increasingly urbanised population. In food, Minor's Riverside Grilled Fish restaurant brand continues to be a standout driver of its Chinese hub.
Being in the tourism and F&B business, Minor has largely escaped the trade tensions between China and the US.
"We are not directly impacted by the trade war. However, we are indirectly impacted as it led to higher market volatility which will in turn impact the overall consumer sentiment. This means people could potentially become more cautious on their spending, including their F&B consumption and travelling plans.
"We are putting a great deal of effort into differentiating ourselves from competitors in order to make our products and services more attractive and become the first choice for consumers. And we seem to see positive results from such efforts."
For Minor Hotels around the world, Chinese tourists contributed almost 15 per cent of total visitors during the first nine months of last year.
"However, we believe that figure is still relatively small compared to many other players, reflecting our well-diversified customer base."
Minor does not operate in Hong Kong, so the city's social unrest has had no direct impact, although it stands to gain some indirect benefits as some visitors opt to avoid Hong Kong, in favour of destinations like Thailand where Minor does have hotels.
Food A 'Fast-changing Landscape'
At Minor Food, the company's challenge is to transform itself so as to remain top of mind of consumers amidst what he describes as a "fast-changing landscape".
"We are working to revitalise our brand portfolio, accelerate our global expansion and drive digital transformation," he told us, just days after the company acquired the Thai rights to Korean chicken restaurant chain Bonchon.
"We are boosting our sales and marketing strategies and product innovations together with synergistic benefits from all of our existing brands including Bonchon.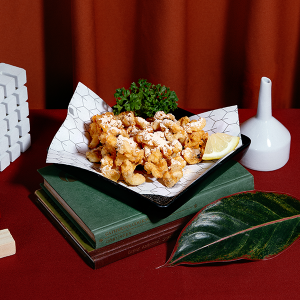 "Bonchon fits very well within our casual dining restaurant portfolio and has enhanced our brand diversification. We are still in the process of discussing a potential partnership with the master franchise rights holder to allow MINT to further expand Bonchon outlets across the country and beyond."
More merger and acquisition activities are on MINT's radar, concludes Paitoon.
"We will be looking more to expanding our existing brands or acquiring brands than building a new brand from scratch."