The fast-food industry is being challenged by fast-casual concepts as consumers across Asia and beyond embrace a push for premium.
Along with growing demand for healthier menu choices, the popularity of so-called gourmet burger chains is arguably the boldest trend in the fast-casual restaurant industry right now. And in some Southeast Asian markets, where their brands are not widely known, foreign operators are finding it easier to position themselves in the premium space.
While it is new-generation brands that are driving growth in the market, the concept has its roots in the fast-food industry's pioneering icon, McDonald's. Founded in 1940, by 2018 its network had expanded to nearly 40,000 stores internationally. But in the early 2000s, in core markets where its presence was mature, the company began to find it hard to drive sales growth, in part due to the restrictions of its price-driven menu offer. Its response was to develop a range of premium menu items, including salads and higher-priced burger products for those customers who wanted a little more than the company's basic fare. A sub brand Signature was launched, offering products such as the Angus Cheeseburger, Angus BLT and Buttermilk Crispy Chicken.
The early success of that drove smaller, niche chains to develop more complex menus, based on premium meat cuts or flavours influenced by foreign cuisines.
Ironically, in the US McDonald's strategy eventually failed. While annual sales soared from $19 billion in 2005 to a peak of $28 billion in 2016, they dropped back to $21 billion in 2018. That year, then CEO Steve Easterbrook announced the end of the Signature range in the US as the company turned to technology to boost sales and efficiency and simplified its menu back to traditional core lines.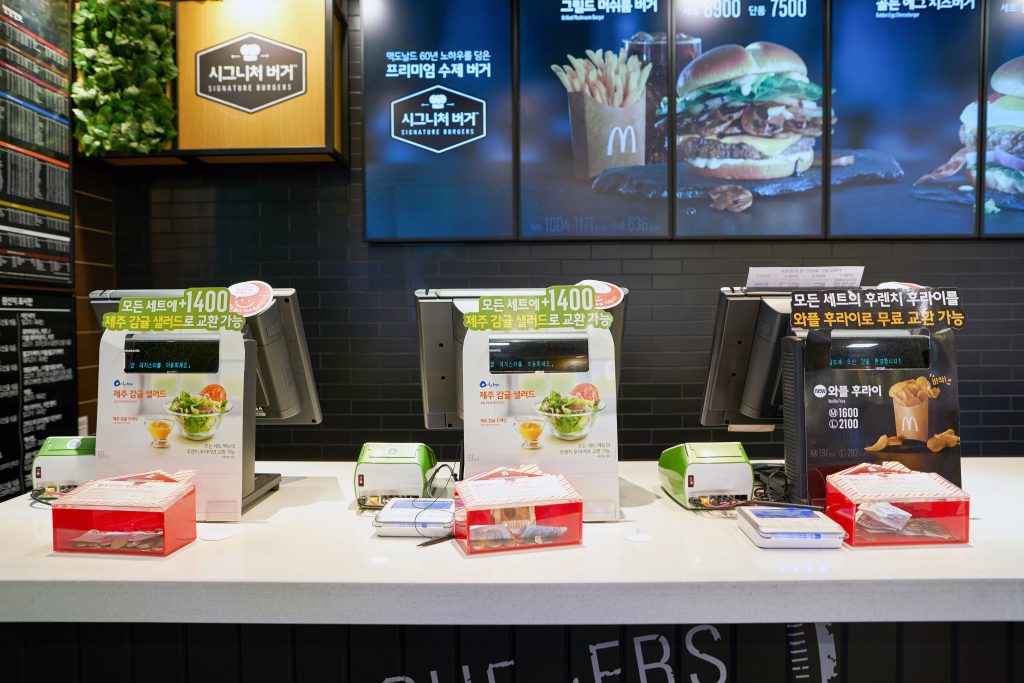 But in many Asian markets, like Singapore, Thailand, South Korea and Hong Kong, the Signature range, along with other localised offers influenced by popular local cuisines, has endured.
"McDonald's has done very well with its signature collection – and premiumisation in general," Steven Kwok, associate partner at OC&C Strategy Consultants, told Saladplate. "And it has started to revamp some existing stores, where the location suits, with more premium decor and further expanded the category offer, such as introducing salad bars."
The push for premium in fast food comes at a time when fine-dining restaurants are struggling to retain customers at the high end, while at the lower end, many customers are looking to trade up into more of an experience – especially for occasions – rather than a quick, convenient meal.
Consumers the world over are demanding more personalised, healthy and fulfilling meals. In China, Pizza Hut parent Yum! has developed what is perhaps the most extreme example of this: Atto Primo, an upmarket Italian restaurant located on Shanghai's The Bund was launched as a test concept back in 2015. Nearly five years on the restaurant still trades, boasting 4.5 stars on TripAdvisor where it ranks 23rd among the city's 16,865 restaurants.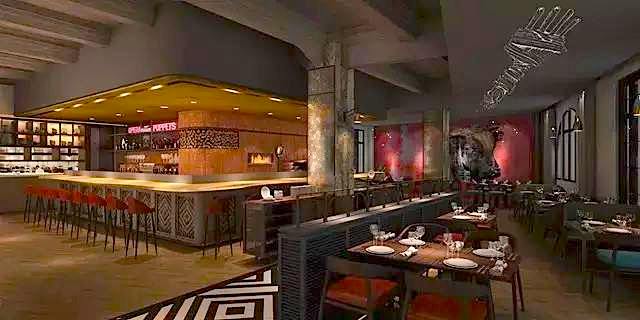 Back in Asia, the push for premium has seen a collection of brands make their debut in the region in recent years.
Drawing the most widespread attention among them is Shake Shack, which evolved from a hot-dog cart in New York City in 2001 to a fast-casual brand with 250 stores worldwide. The chain opened its first stores in Manila and Hong Kong in 2018, and in Singapore last year. It now has six outlets in Hong Kong and two in Singapore.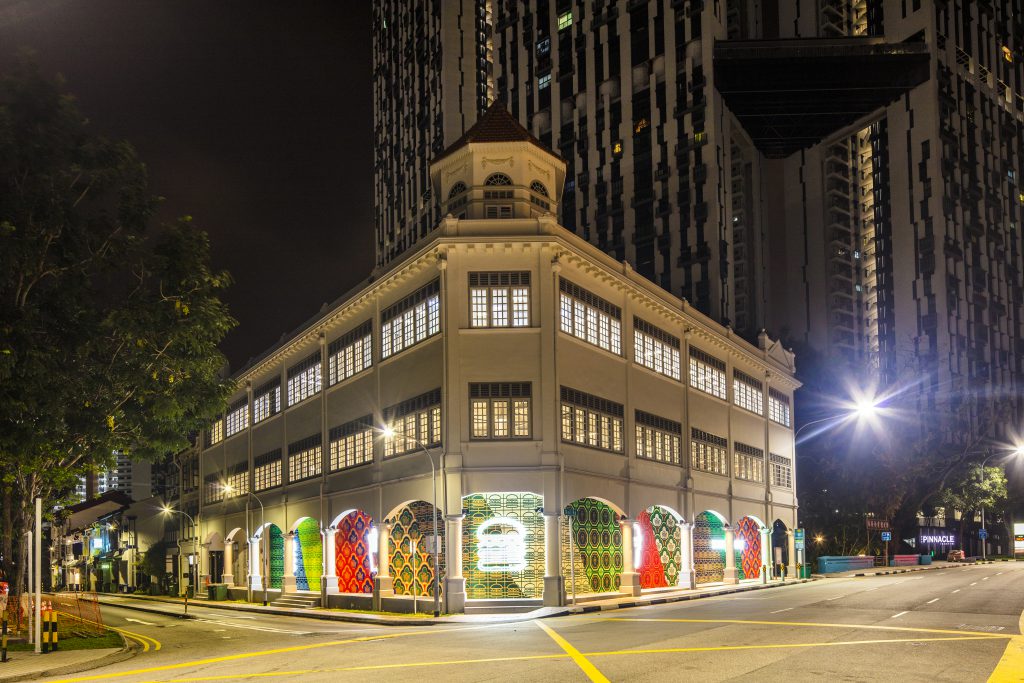 In the case of each market debut, long queues formed, crowds attracted by the brand's hype and US reputation. Now it is targeting Mainland China for growth.
"We have three restaurants in Shanghai," CEO Randy Garutti said in a recent interview. "This market is so important for us to understand, evolve, and see how we do. We've had extraordinary success there so far."
In Hong Kong, Shake Shack was quickly followed by another US premium burger chain Five Guys, which took over a prime street-front space in Wan Chai from fashion label Tommy Bahama. While the Florida-based company has more than 1500 stores worldwide, Hong Kong marks its first Asian market. The first outlet opened in late 2018, followed by two more last year and the company now plans to open in Singapore.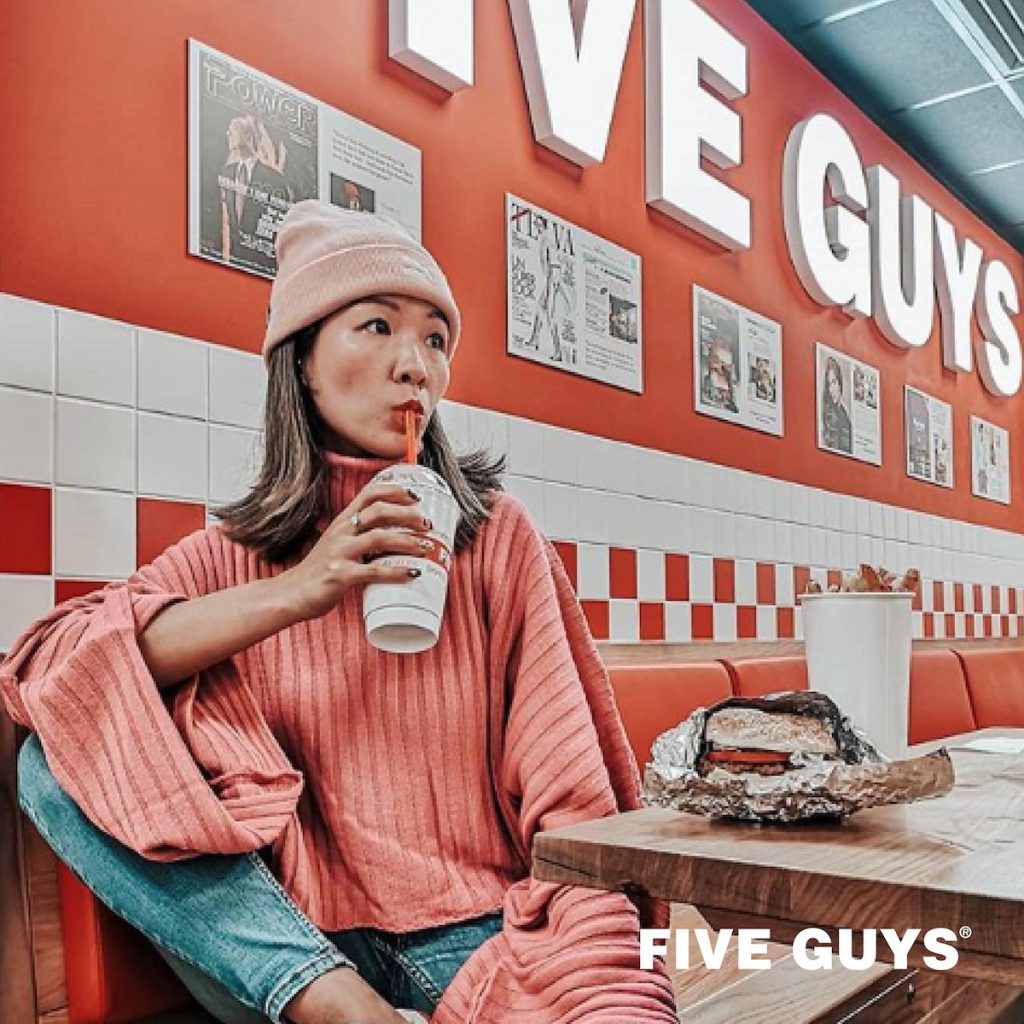 Japanese chain MOS Burger is another chain to describe itself as 'fast casual'. Founded in 1972, it grew to become Japan's second-largest fast-food chain before beginning to expand offshore. This month (February 2020) it opened its first outlet in Manila and its Vietnam debut will follow later this year. It is already in Thailand, Singapore, Hong Kong, Indonesia and South Korea. The chain's unique selling point is its burger buns, which are made of rice mixed with barley and millet. It positions its meals as healthier than traditional fast-food fare.
Like other fast-food chains targeting Vietnam, MOS Burger faces a challenge in changing local consumers' habits of eating cheap street food to burger meals which are comparatively expensive.
Philippine fast-food company Jollibee Foods has also recognised the opportunity from changing consumer preferences, paying US$100 million for a 40-per-cent stake in Colorado chain Smashburger in late 2015 and a further $100 million for another 45 per cent in early last year.
Launched in 2007, Smashburger has more than 335 corporate and franchised restaurants operating in eight countries. While the acquisition has not yet paid off – the company booked a loss on restructuring costs last year – Jollibee Foods has faith in the brand's long-term growth potential.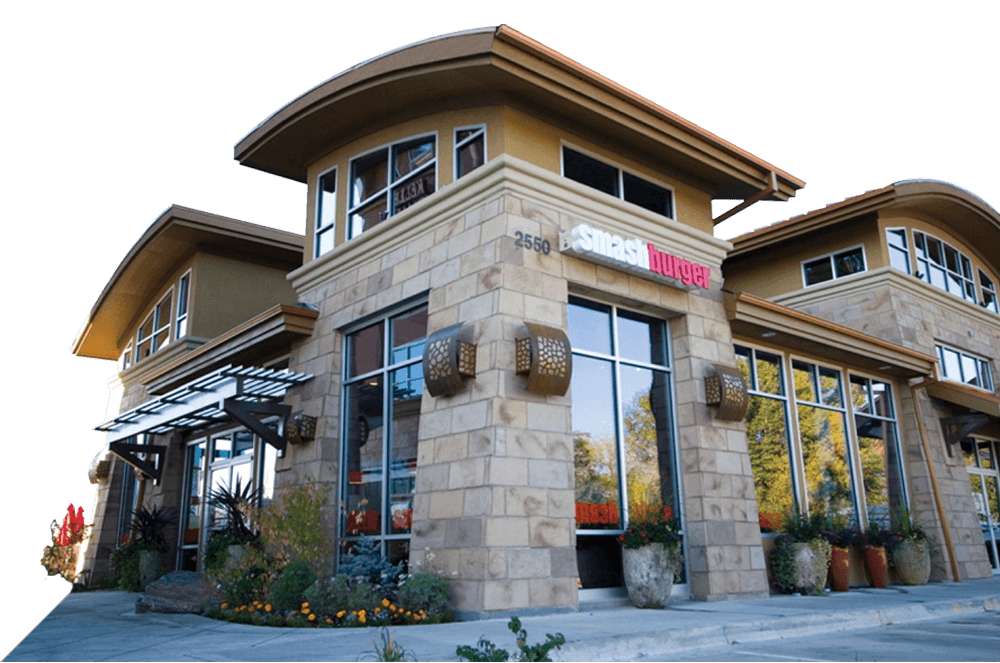 There are other smaller players eyeing the region as well. On Singapore's Duxton Road, Lombardo's Burger from Amsterdam opened its first overseas franchise last October, launching with a limited-offer S$250 burger with Japanese wagyu beef and gold foil (profits went to charity).
Such forays into Asian markets are attracting the interest of large private equity investors in North American and Europe, who can sense a growing desire for premium, yet affordable, casual dining experiences.
"In the US, you have successful fast-casual brands like Chipotle but there are few iconic brands in Asia outside Japan," LionRock Capital co-founder Hari Kumar told CNBC. "We want to change that."
"The long-term opportunity in fast casual lies in the fact that global consumers are changing their habits and shifting toward more flexible, more casual and more ingredients-focused dining experiences," adds senior Euromonitor analyst Elizabeth Friend. "That has moved past fad to megatrend, and it's not expected to slow down any time soon."
Steven Kwok says the rise of the gourmet burger brands like Shake Shack and Five Guys are due to a mix of filling in the gap between the McDonald's end of the category and the upmarket restaurants like Butchers Clubs and Beef and Liberty, while also leveraging the brand equity they have built internationally.
"While certain brands like Shake Shack have been growing rapidly, if you look into their current store footprint, they are all based in the 'typically expected' locations – like IFC mall, Pacific Place and Harbour City in Hong Kong, and Jewel Changi in Singapore.
"These are locations where their customer base has a stronger awareness and perception of these international brands. And very importantly, they are often going to be one of the more economical food options available in the centres – hence the barriers to trial or traffic conversion is low," he explains.
"The key question would be on how well they will be able to scale this concept, and if they are able to open into locations where the pricing of alternative restaurants is more similar. This will be the key to see if they really are able to trade people up further (at scale) to this 'middle ground' price point."
While fast-casual restaurants are far from an existential threat to chains like McDonald's – which has more than 100 restaurants in Singapore, for example, compared to just two Shake Shacks – they represent a genuine trend and will nevertheless chip away at the premium end of traditional fast-food chains' customer base. As Kwok explains, their core target customer groups and even dining occasions are still different.
"I think at their current scale, maintaining the similar formula (with some minor local adaptations such as Milk Tea Shake) could still make sense. Their customers tend to have a previous patronage or expectation of what the experience would be – and so remaining 'loyal' to it could work.
"But again," says Kwok, "as you scale up and reach out to a greater audience, it would indeed bring to question how far you need to go with local adaptation. There is no one magic formula that works for everyone."