As the coronavirus crisis worsens outside Mainland China (which is beginning to recover), restaurants in many markets are facing some of their toughest challenges ever.
Rapidly tightening government restrictions on cross-border travel has seen the ranks of tourists shrink, the cancellation of trade shows and conferences throughout Asia has seen business visitor numbers plummet – and compounding that, nervous locals are staying home to reduce the risk of infection.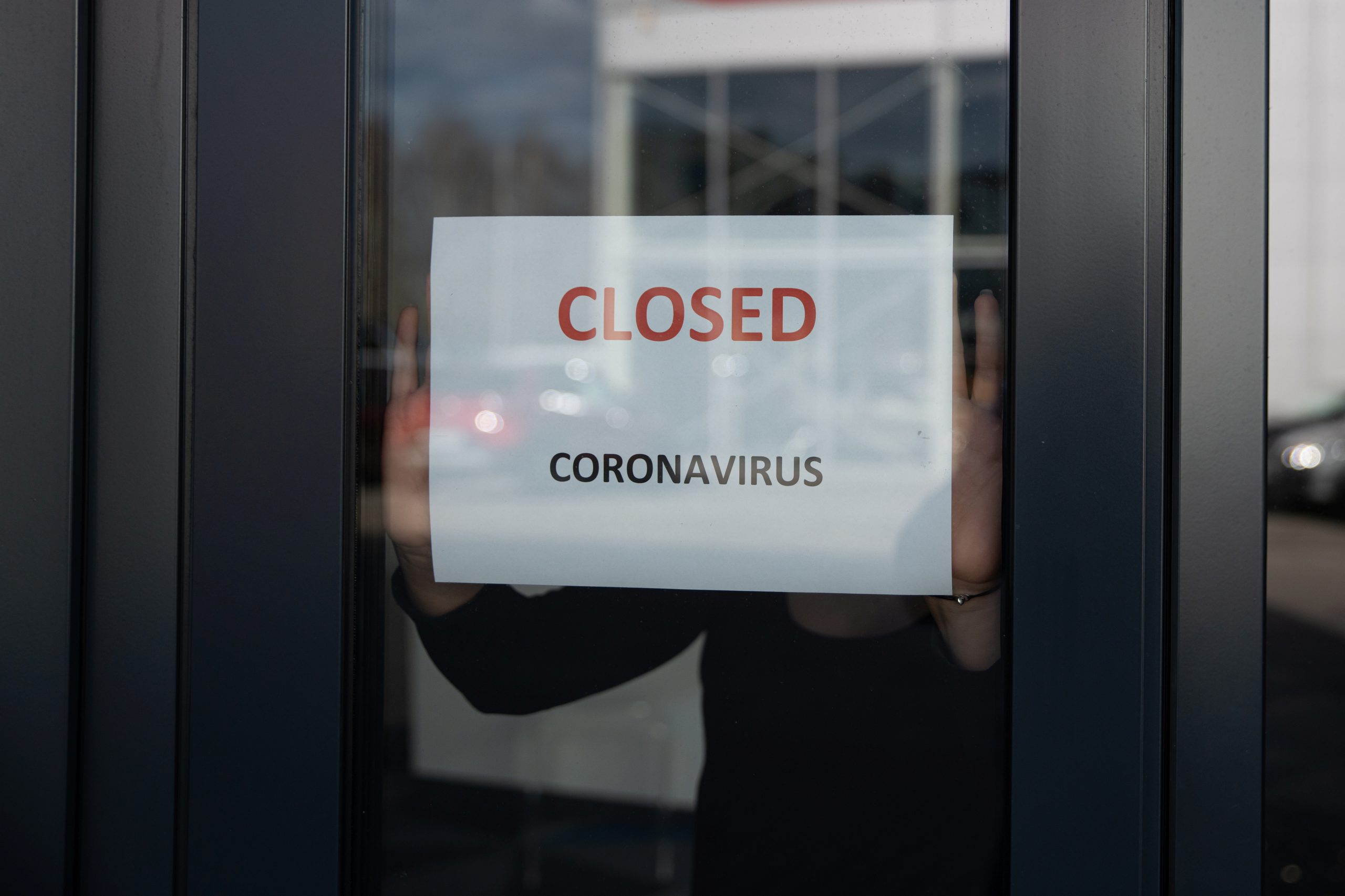 In several European countries, along with New York City, restaurants have been forced to close indefinitely, along with cinemas, sports venues and other places where people congregate in close proximity. In Asia, at the time of writing (excluding Mainland China), only Vietnam has restricted the trading of hospitality venues: In Ho Chi Minh City, CBD bars, cinemas and karaoke lounges were forced to close from Saturday night (March 14) but restaurants are allowed to continue to trade there.
In coming weeks, as the number of infected people continues to increase, more governments may limit the operations of restaurants – how can restaurateurs prepare and help mitigate the impact on their businesses?
Dining at restaurants or cafes need not expose consumers to a high risk of contracting coronavirus. In the US, the Centers for Disease Control (CDC) has issued recommendations for restaurateurs, although governments across Asia seem to have been generally less forthcoming with advice.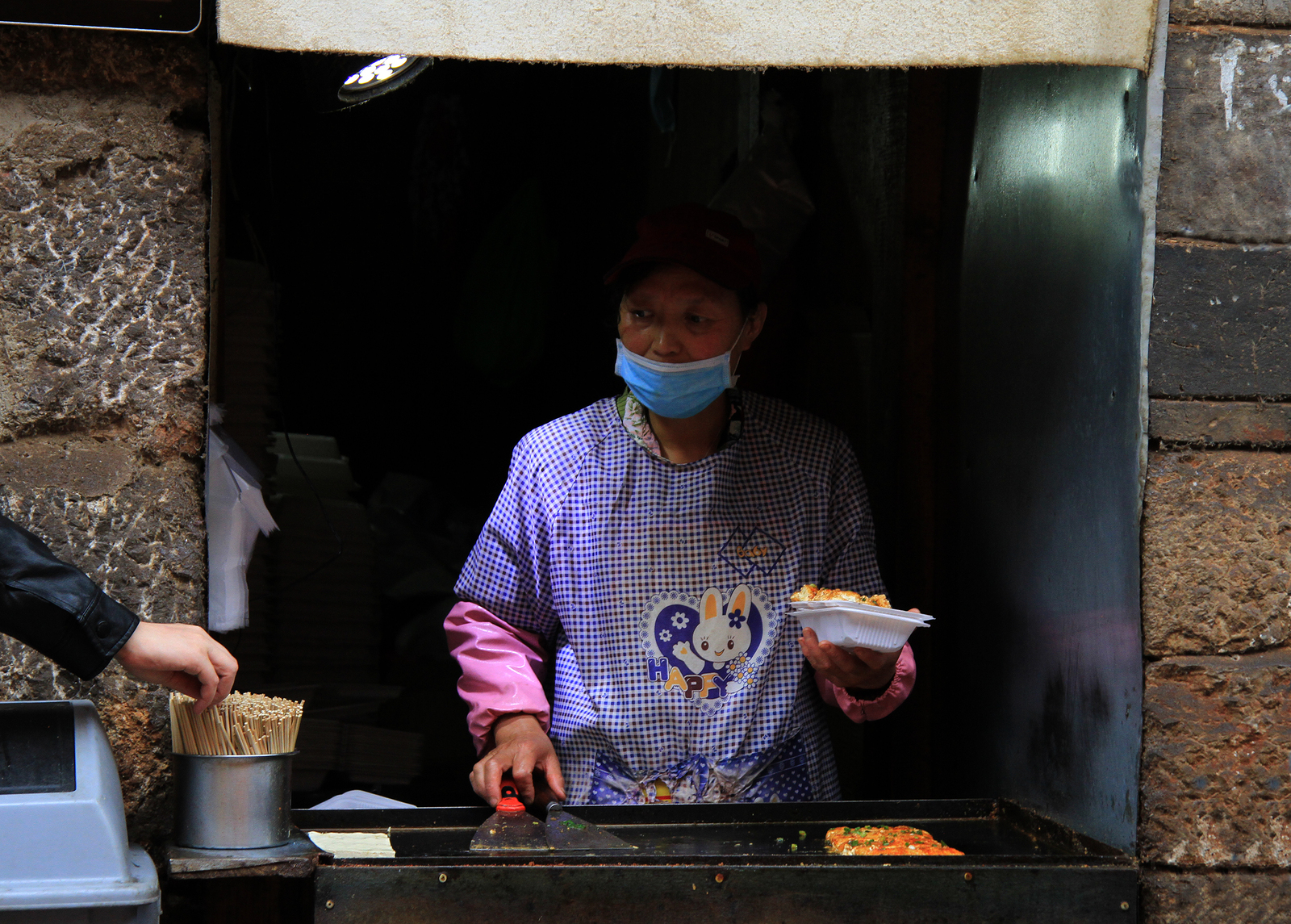 But beyond adopting precautions, restaurants should be looking to instil confidence in diners that they are taking health and safety seriously. Besides implementing safe practices, make sure you tell diners what you are doing to protect their safety and demonstrate leadership.
Here are some key suggestions drawn from practises being implemented around the world by various foodservice groups, ranging from Starbucks and noodle houses through to five-star restaurants:
1. Increase Table Spacing
In New York State, rather than order restaurants and bars to be closed, governor Andrew Cuomo announced on March 10 that they would have to increase the space between tables, effectively cutting the number of diners at any one time by half (this excludes New York City, where restaurants are now allowed to sell only take-out and delivery). US-wide, Starbucks is looking at a similar policy. In parts of Asia, hotpot chain Haidilao separates groups of diners with additional shields installed above seat backs creating sectioned dining 'pods'
2. Review Buffet Formats
In late January, a cluster of coronavirus infections was traced back to the Grand Hyatt hotel in Singapore, where delegates at a conference attended a buffet. According to a professor from Singapore's National University, there is no reason to avoid buffets so long as people adhere to good personal hygiene habits and food is kept heated above 60 deg C. But he suggested eating in smaller groups would minimise transmission. Some hotels, including Singapore's Parkroyal, have suspended buffet meal services since February. Another option would be to have diners select food from a buffet behind a screen and have it served by staff and delivered to their table. Singapore's InterContinental has temporarily revised its restaurant buffet and semi-buffet menus – its Sunday Seafood Champagne Buffet Brunch, for instance, now has a six-course weekend brunch set menu option featuring selections from the usual buffet served at the table.
3. Instruct Staff to Wear Masks
While debate continues over the benefits of wearing masks as a deterrent to coronavirus transmission, they do have the undisputed impact of making people feel safer. To that end, it is good practice to insist both front-of-house staff and kitchen crews wear masks. But even more importantly: make sure staff wear the masks properly. For example in the photo below, one staff member is wearing the mask correctly, the other not, instantly undermining customer confidence and making the whole exercise futile.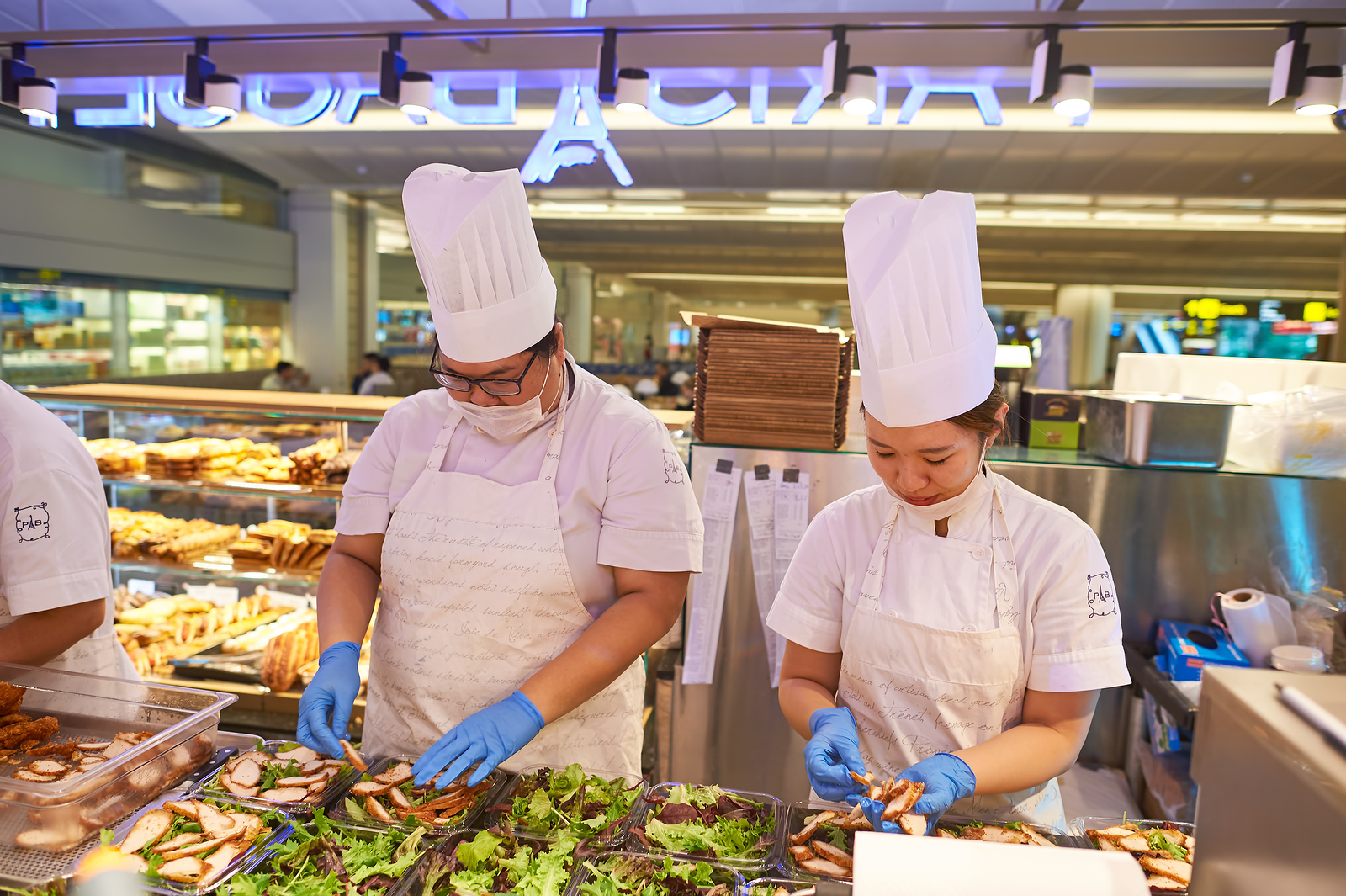 4. Sanitise, Sanitise, and Sanitise Again:
According to the CDC, it may be possible that a person can get coronavirus by touching a surface or object that has the virus on it and subsequently touching their mouth, nose, or possibly their eyes. While this is "not thought to be the main way the virus spreads" it is good practice to keep surfaces sanitised, especially in a restaurant where customers will be dining without masks and often touching their face while eating. Hand sanitisers should be placed at the entrances to your restaurant and easily accessible to diners. It would do no harm to even place dispensers on tables. Similarly, in places where contact points are shared such as elevators and touch screens.
The CDC also recommends sanitising guest-facing surfaces every 30 minutes and changing out shared utensils every 30 minutes for washing.
5. Reduce Cash Handling
Money has always been dirty – think about how many sets of hands a banknote may pass through every day. A 2018 study of $1 bills in New York identified 397 bacterial species and Swiss researchers independently discovered that mucus from children with the common flu (not coronavirus) can survive on a banknote for up to 12 days.
To counter this: encourage customers to use electronic or digital means of payment to reduce cash handling by staff. Ensure as few members of the team as possible handle cash when it is used, and that those who do wash or sanitise their hands regularly – and always before handling food.
Explore Online Opportunities
At the peak of the coronavirus in Mainland China, most restaurants in worst-hit regions were forced to close their doors for up to six weeks. But, aided by a mature last-mile delivery logistics infrastructure, many were able to continue to supply food via delivery.
Restaurants who have not already partnered with local food-delivery apps should do so without delay, provided their type of food is compatible with being transported on a motorcycle (tempura or ice cream, for example, may not be practical!). Even in times of a pandemic, people still need to eat. Remember, the regulations closing restaurants impact not whether they eat but where they eat. Even though your front doors may be closed to diners – or those diners might be staying away on their own accord – there are still customers who are prepared to buy your food.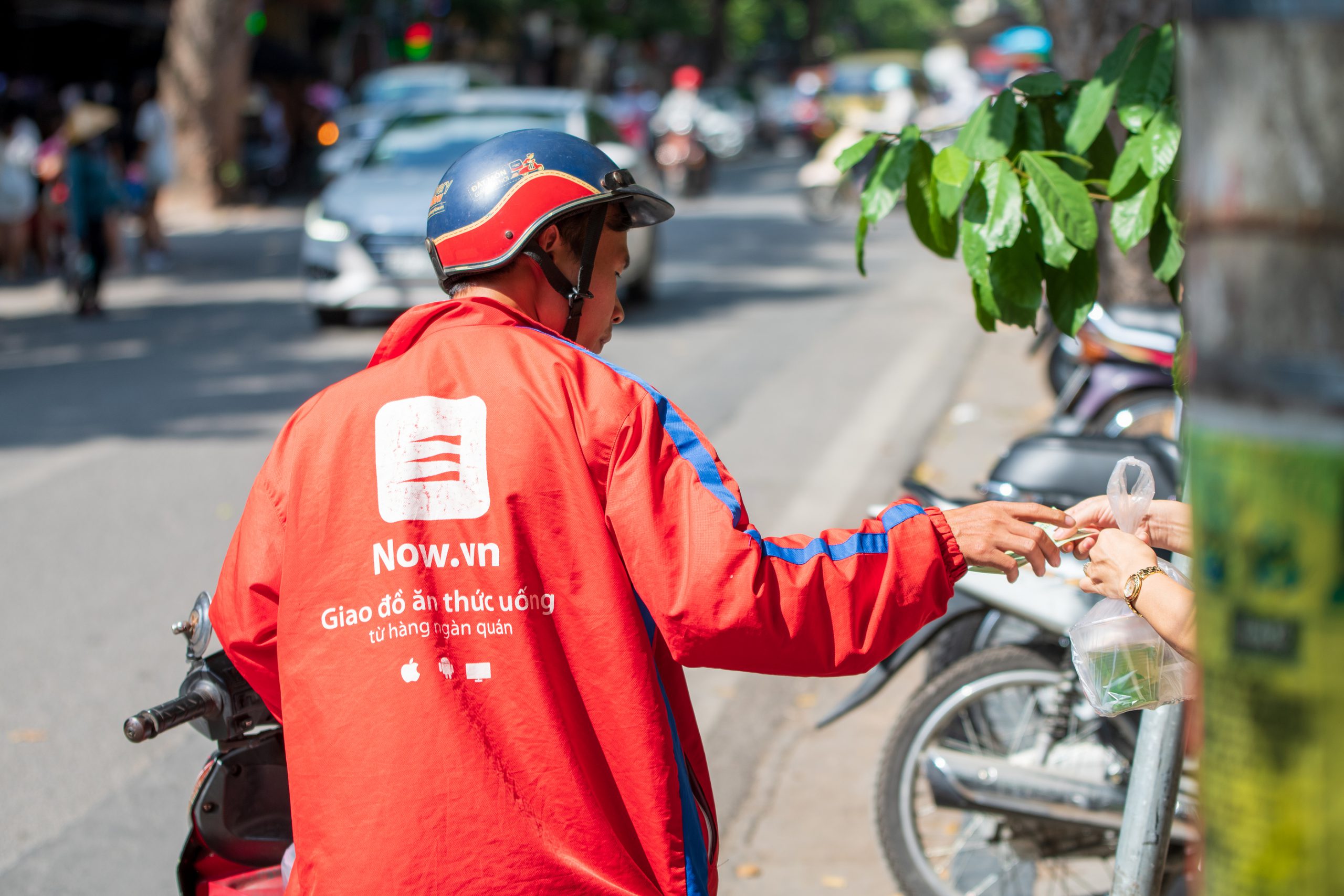 Food-delivery companies have also pioneered a concept of 'virtual brands' which allow restaurants to boost sales through developing menus which complement their core offer, sold under a different name.
For example, Hong Kong restaurant group Red Sauce Hospitality worked with Deliveroo to create a brand for its burgers and wings dishes, favourites at its Stone Nullah Tavern, which it launched on the platform last November.
Other operators are optimising their kitchen output by developing lunchtime or even breakfast menus, offering food by delivery only that they do not normally offer in house.
Consumers will largely be sympathetic to the plight of restaurants at this time – especially loyal customers used to their fare. It is important to maintain communication and brand awareness, even if you are not serving diners in house – and especially if you are still selling via delivery services.
Going online, whether on social media or via email, to update customers about your offer will drive demand. Consider 'digital blackboard specials' (with dishes well suited to bumpy delivery rides), cooking tips from the chef, or suggestions on matching different dishes with wine or beer. All these encourage a two-way exchange, with empathy, reinforce your branding and will ultimately drive sales – not only now while everyone weathers the crisis, but afterwards when life returns to normal.
In South Korea, citizens of Daegu, that country's early epicentre of the virus, worked together on social media to prop up local food businesses.
A Facebook page reported that many eateries in the city were losing money due to the epidemic because of falling sales – and that ingredients were going to waste. "If there are restaurants who need help using up ingredients, please let us know. We will help as best as we can," said the Facebook group.
When such information was made public, inquiries were made by various local restaurants, including steak restaurants and cafes that sell desserts and beverages. Site managers received and posted the remaining materials, prices, contact information and photos from restaurant owners.
The Virus Won't Last Forever
Finally, as Mainland China is demonstrating… life will return to normal in due course.
For F&B companies relying on the conferences and conventions market, a majority of events that will not be held in the first half of this year will be rescheduled rather than cancelled.
When the rate of the virus' spread slows, governments will inevitably relax restrictions on trading and customers will return to dine out. In fact there may be stronger spending than during 'normal' times in categories such as dining and luxury goods as consumers reward themselves for enduring lockdowns, and splurge on things they literally have not been able to enjoy for several months.
Referring to Mainland China, Anne Ling, an equity analyst at Jeffries, says strong growth in fast-food sales has boosted China's delivery business during the crisis.
"We believe that for fast-food chains like KFC, business will recover soon. For casual dining, like Pizza Hut or Haidilao, we believe it will take longer to recover depending on guidance from local governments on consumer safety."
The next few months will be tough for Asian restaurants and hospitality providers: but the Chinese experience shows the industry will recover.