Innovation is key in every industry, be it hospitality or health care. With the start of the new decade, 2020 brings with it a lot of technologies that promise to help optimise hotel experiences. Implementing new technology will set you apart from your competitors and revolutionise the services you offer your customers. As a hospitality business, if you are trying to keep up with the latest technology trends, here are some innovations that you need to keep an eye out for in 2020.
These emerging technology trends can be game changers. Innovations and advanced platforms can create new demand and expectations in redefining the industry. The hospitality industry has been quick to adapt to new technological advancements with changing times. Let's take a closer look at some of the tech trends that are emerging.
Creating Smart Experiences for your Customers
From cloud-based software to service automation, the hotel and restaurant industries in Asia are incorporating the latest innovative technologies to upgrade customer experience. As more and more businesses are focusing on using smart technologies to create a personalised user experience, there's more competition in the market. Using seamless technology to feature mobile check-in and digital concierge services is another key trend that is going to drive noticeable change in the hotel industry. It's all about providing that extra convenience and service to every business customer. These are some of the upcoming technology trends in the restaurant and hotel business that cannot be ignored.
Tech Trends in Restaurant and Hotel Industry
1. Voice Technology and Virtual Assistance
One of the most promising recent technology adoptions has been voice recognition. Imagine customers being able to create, add or delete their food orders with virtual assistance? That sounds like a seamless experience, doesn't it? Last year, we saw some of the well-known fast-food chains adapting to this technology in select locations. In-app voice integration with the help of Google's Alexa or Apple's Siri will create a new technology revolution allowing customers to place food orders at ease.
Self-service kiosks are popular in restaurants and other service industries. If this automation takes off in the hotel booking industry, where customers could choose their service, make a payment, leave feedback, and select add-ons at an automated kiosk rather than having to interact with a traditional staff, it will be a game changer. As an emerging technology trend in the hotel industry, self-service kiosks help eliminate people's interaction with hotel staff and can increase customer comfort.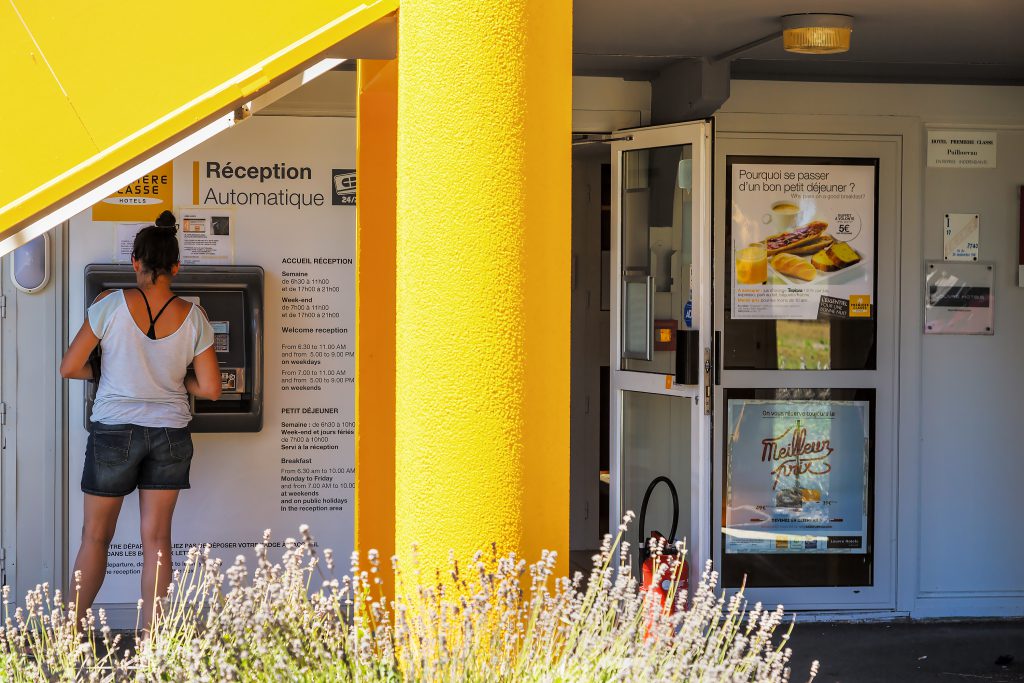 3. Tabletop Ordering Systems
Having servers help you place the order can sometimes be an overwhelming experience, especially if you are serving one of those foodies who loves to take their time browsing through the menu. Tabletop ordering systems at restaurants offer diners the convenience of perusing the menu digitally and placing orders at their leisure. Once the order is placed on the digital platform, it is then transferred to the kitchen. Some tabletop ordering systems can also be equipped with games and entertainment for diners, while they wait for their order to be served. These automated systems ensure table turn-around times are reduced and servers are able to look after more diners at a time.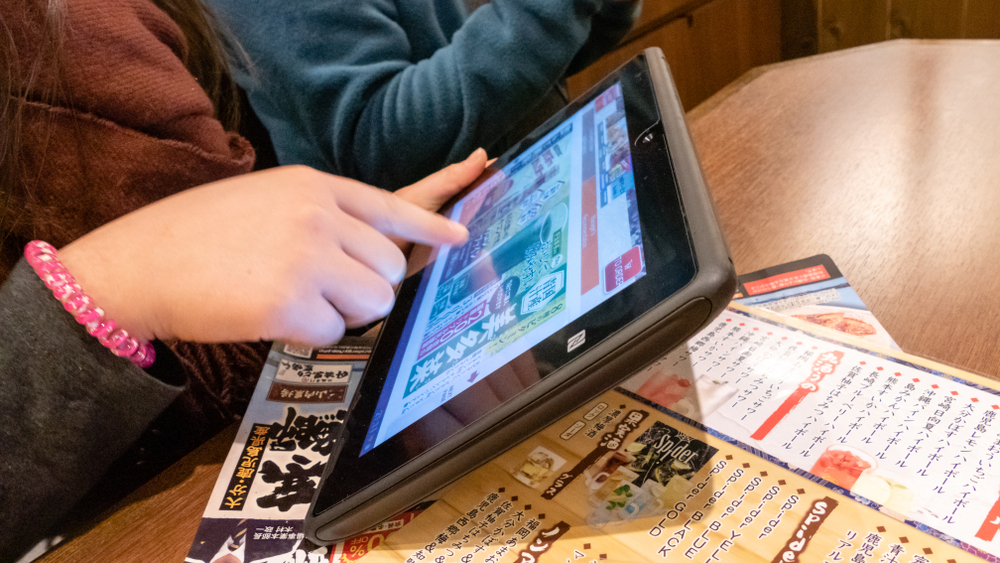 Offer your stay hoppers comfort and convenience with the help of smart rooms. From built-in streaming services to keyless entry, having the room fully technology incorporated is definitely a unique selling point for hotels. This exciting transformation, with the added inclusion of virtual reality (VR) amenities, can create an immersive experience for customers. For hoteliers, it's an opportunity to create a personalised in-room experience.
Over the years, marketing for the hospitality industry has become very analytical and data driven. With evolving technology, restaurants will soon start using restaurant-management software that helps them better target potential customers based on interest, supported by historical data. These analytical tools can then be integrated with customer-centric loyalty programmes and CRM tools to provide valuable insights and create targeted marketing campaigns.
During the last couple of years, blockchain is one of the most-discussed new technologies. There is immense potential for hotels to integrate blockchain technology in payment security and fraud protection. It easily eliminates third-party costs and encourages direct consumer interaction.
7. Integrating Virtual Reality
This technology tool has become a marketing tactic more than anything else. Illustrating rooms, amenities and services the hotel has to offer through 360-degree videos give customers a vivid idea of what they can expect during their stay.
As technology is evolving, robotic chefs will soon take over and replace human chefs. For now, some restaurants have started using robots to serve food and for faster order management. This seems to be working efficiently with very few errors. More and more restaurants in Asia have started adopting robotic servers at their restaurants. The robots are programmed with human skills and automation so that restaurants can optimise order-delivery times. With these success stories in 2020 and beyond, we'll soon see robotic chefs taking over the kitchen, potentially dramatically changing the food-and-beverage industry.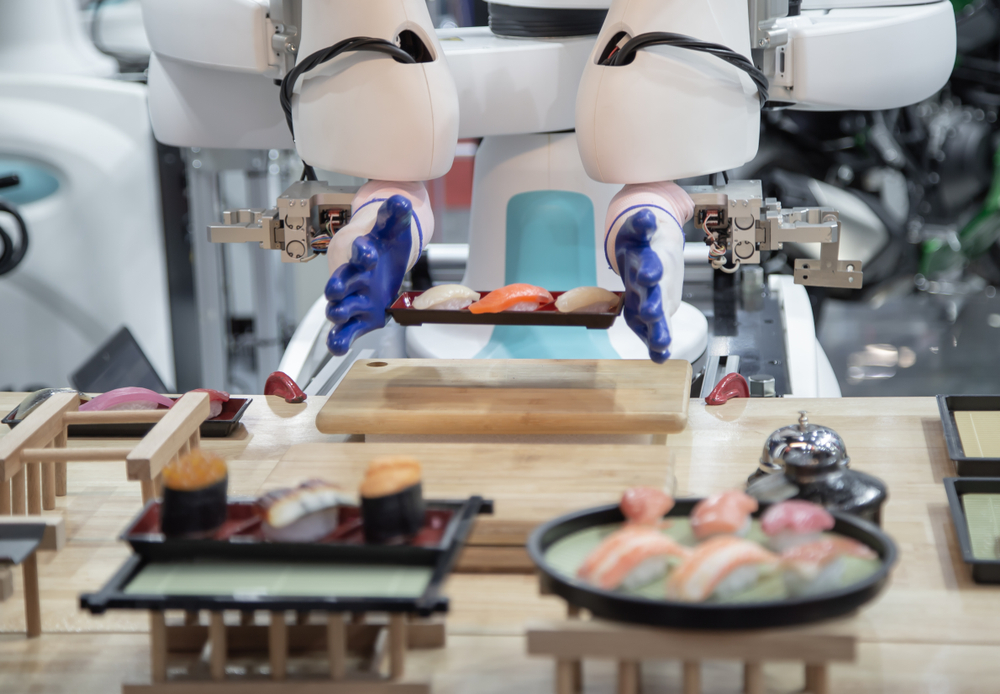 9. Mobile Devices As Door Keys
Asian hoteliers are always at the forefront of adopting new technologies. One emerging technology trend is to create a seamless check-in and check-out experience for customers. Using guests' mobile devices as door keys can give them access to rooms and their chosen amenities without hassles. They don't have to wait in a long line in front of a check-in counter for their access card, and they don't have to worry about losing them.
10. Biometrics Payment Technology
We already use facial recognition and fingerprint scanning to get access to some devices. As an emerging trend in restaurant technology, biometrics will soon be used to process payments and give access to computers or cash registers to select employees.
Technology is changing the world of business. These 10 emerging technology trends are going to positively change customer experience at restaurants and hotels. As a business, it is always imperative to stay on top of new and innovative technologies while leveraging them to your benefit.